We have been providing counseling services since 2001.
At Spring Garden Counseling Inc., we are committed to providing individual and family counseling in a warm, caring, and confidential environment where we ascribe to the highest professional ethical standards. We have been providing effective psychotherapy for clients in the Greensboro, North Carolina area since 2001. We take pride in our homelike and friendly environment.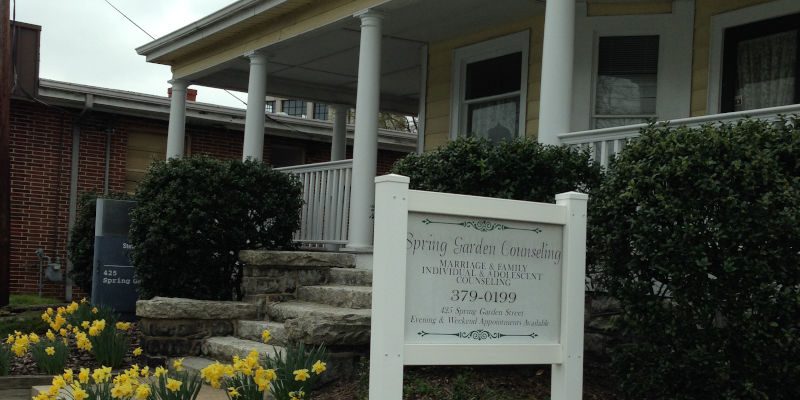 LOCATION: We are conveniently located at 425 Spring Garden St. within walking distance to both UNCG and downtown. Also, we are on the #1 bus route. Our home-like office offers handicap access and includes ample parking in the rear.
HEALTH INSURANCE: We accept most private health insurance plans. We do not participate with Medicare or Medicaid nor do we accept EAP clients. Feel free to call our office or the number on the back of your insurance card to determine if we accept your health insurance plan. For out of network claims, we will provide a superbill for you to file upon request.
PAYMENT: Cash, credit cards (including health benefit cards), and personal checks are acceptable for payment. Payment is due at the end of each session. Late fees will be charged to the credit card on file.
LENGTH OF SESSIONS: Length of Sessions Counseling sessions are 55 minutes in duration unless advance arrangements are made. Psychological assessment/intake sessions may vary. If you are unable to keep an appointment, please call to cancel or reschedule at lease 24
hours in advance to avoid a late fee of $100.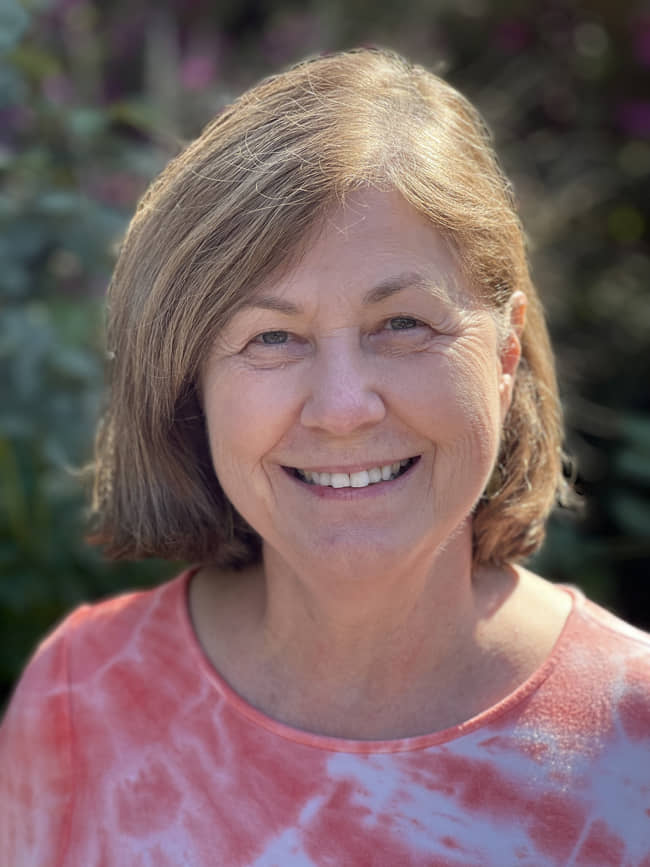 Dr. Linda Makinson originally started our counseling practice. She completed her PhD in Counseling and Counselor Education at The University of North Carolina at Greensboro in August of 2001. She specializes in individual as well as marriage and family counseling. Dr. Makinson is a Licensed Clinical Mental Health Counselor in North Carolina and a Nationally Certified Counselor.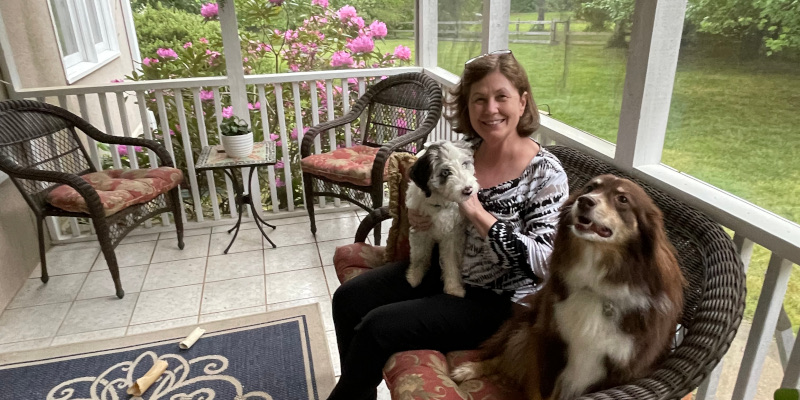 When she is not working with counseling clients, she is spending time with her husband, Steve, their three sons and two grandsons or hanging out on their farm in southern Guilford County. It is interesting to note that Dr. Makinson also holds an undergraduate degree in Mechanical Engineering from the University of Pittsburgh and an MBA from the University of Dallas. Prior to entering the counseling profession, she held engineering positions at Texas Instruments, GTE/Sprint, and AT&T.
We know that seeking counseling is a courageous thing to do, and we are here to provide compassionate, individualized support and guidance, so you can reach your goals and overcome obstacles. For more information about our counseling services or to set up an appointment, contact us today.